People also viewed:
Barbizon Apartments
2006 Broadway, Nashville, TN 37203
(615) 327-0377
vandyapartments.com
Barbizon Apartments coupons:
n/a
Price compared to Clairmont:
n/a
From Barbizon Apartments site:
Vanderbilt Properties is the ideal mix of luxury and convenience. Located off 21st Avenue, the final Hillsboro Village living experience puts you inside walking distance of great restaurants, art galleries, boutique shopping, interesting shops, and progressive music venues all inside reach in the Vanderbilt, Hillsboro Village and West End regions. All amenities and attractions of downtown are at your fingertips! The four communities that make up Vanderbilt Properties, Barbizon, Edgehill, Wesley Place, and Village at Vanderbilt became premier residences in Hillsboro Village and Midtown.
Bellwood Park Apartments
100 Pennington Ave, Nashville, TN 37206
(615) 228-3456
norsouth.com
Bellwood Park Apartments Reviews:
n/a
From Bellwood Park Apartments site:
At NorSouth, we don't just build communities. We build a step up into the next chapter of your life. Our neighborhoods keep you at the center of your city, with close closeness to area attractions, transportation, and shopping. Join the NorSouth family today and find your new place to call home.
Victoria Place Townhomes
1322 N Ruthersord Blvd Blvd, Nashville, TN 37130
(615) 751-8976
www.throneberry.com
Victoria Place Townhomes coupons:
n/a
From Victoria Place Townhomes site:
Victoria Place Townhomes has an ideal place and just the place for you. It is on Rutherford Blvd just 1. 8 miles NE from center Tennessee State University.
Village Green Hills
2215 Abbott Martin Rd, Nashville, TN 37215
(615) 383-6985
villagegreenhills.com
Village Green Hills Reviews:
n/a
Price compared to Clairmont:
n/a
From Village Green Hills site:
Our community is proud to offer many great outdoor amenities sure to excite every member of the family. Enjoy some fun in the sun at our picnic area with barbecue or unwind after work on our big outdoor patio with outdoor TV. We also welcome your four legged family members who will enjoy evening walks down at the Sugartree Creek that runs through our community. Come see why Village Green Hills is the ideal place for you to call home.
Hillhurst Apts
1100 Sunset Cir, Nashville, TN 37207
(615) 226-2391
freemanwebb.com
Hillhurst Apts coupons:
n/a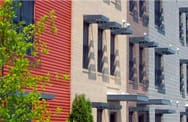 From Hillhurst Apts site:
Freeman Webb is the biggest, most experienced owner and/or manager of apartments in Nashville, TN. Offering professional, personalized Property Management services during Tennessee, Missouri, and Mississippi with residential apartments in Nashville, Murfreesboro, Chattanooga, Knoxville, Clarksville, Columbia, Franklin, Hendersonville, Hermitage, Hixson, Jackson, Madison, Memphis, Mt. Juliet, also as apartments in St. Louis, MO and Ridgeland, MS.
Nob Hill Villa Apartments
180 Wallace Rd, Nashville, TN 37211
(615) 834-0694
www.nobhillvilla.com
Nob Hill Villa Apartments Reviews:
n/a
From Nob Hill Villa Apartments site:
Welcome home to Nob Hill Apartments, located in Nashville Tennessee. If you are in the mood for a stroll around Ezell Road Park conveniently located 1. 3 miles from Nob Hill or dining at San Jose Fiesta, Burger King or Taqueria San Luis, living at Nob Hill Apartments making to get there easy. Our community features one and two bedroom apartment homes with generous closets space, patio or balcony, kitchen pantries and washer and dryer connections in every home. With the amenities, you'll find something that matches your needs. Imagine coming home to Nob Hill Apartments with a beautiful park like setting, take a dip in our two refreshing salt water pools, challenge family and friends to a game on our tennis courts, or just enjoy some fun in the sun at our picnic and grilling area. Call us today and see why Nob Hill Apartment is the ideal place for you.
Trevecca Towers Inc
60 Lester Ave, Nashville, TN 37210
(615) 244-6911
www.treveccatowers.com
Trevecca Towers Inc coupons:
n/a
Price compared to Clairmont:
n/a
From Trevecca Towers site:
Trevecca Towers is in Tennessee and without a doubt the best Nashville retirement homes available in the state.