People also viewed:
Tulip Grove Apartments
4701 Lebanon Pike, Nashville, TN 37076
(615) 889-4282
tulipgroveapts.com
Tulip Grove Apartments coupons:
n/a
Price compared to Apartments Foxcroft:
n/a
From Tulip Grove Apartments site:
Tulip Grove is conveniently located inside Hermitage, just east of Nashville. We're only minutes away from the Airport and the Summit Medical Center. It is a short drive to Interstate 40, and were inside walking distance to Walmart and a Publix super market. Close, you'll also find great recreation, as well as lakes, campgrounds, and more.. For those who don't drive, we're on the public transportation path.
The Falls at 109
100 Falls Boulevard, Nashville, TN 37090
(855) 225-9628
www.fallsat109.com
The Falls at 109 Reviews:
n/a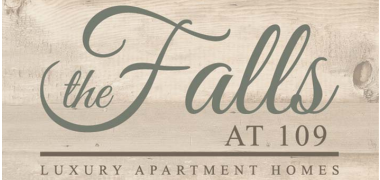 From Falls at 109 site:
We let up to two pets per apartment home. Pet Fee of 400 for dogs and 250 for cats. Pet Deposit of 100 for dogs and 100 for cats. Pet Rent of 25 for dogs and 20 for Cats. Certain breed limitations apply.
Preserve At Brentwood
370 Oakley Dr, Nashville, TN 37211
(615) 837-1911
preservebrentwood.com
Preserve At Brentwood coupons:
n/a
From Preserve At Brentwood site:
Enclosed by charming country hillsides and nestled on more than 40 rolling acres, the Preserve at Brentwood apartments are your private escape from the fast rate of downtown Nashville. Located between I-24 and I-65 in the coveted Brentwood area, our community is less than 10 miles from Nashville International Airport, and offers an ideal place for commuting to area work centers and entertainment venues. Twice voted one of the top three apartment communities in Nashville, the Preserve is prepared to get you the lifestyle you have been looking for, with 9 ft. Ceilings with crown molding, a private patio, and a pantry. Step outside and enjoy our swimming pool and the outdoor kitchen. Come see these Brentwood TN apartments for yourself by scheduling an appointment today.
Velocity In The Gulch
320 11th Ave N, Nashville, TN 37203
(615) 770-2775
www.velocityinthegulch.com
Velocity In The Gulch Reviews:
n/a
Price compared to Apartments Foxcroft:
n/a
From Velocity In Gulch site:
We offer the best apartment living in Nashville's The Gulch neighborhood, and with one bedroom, two bedroom and studio alternatives we're sure to have the perfect choice to fit your lifestyle. We'd like to welcome you home, come see the lifestyle we have to offer at Velocity in the Gulch Apartment Homes.
Trevecca Towers Inc
60 Lester Ave, Nashville, TN 37210
(615) 244-6911
www.treveccatowers.com
Trevecca Towers Inc coupons:
n/a
From Trevecca Towers site:
Trevecca Towers is in Tennessee and without a doubt the best Nashville retirement homes available in the state.
865 Bellevue Apartments
865 Bellevue Road, Nashville, TN 37221
(615) 970-3392
www.865bellevue.com
865 Bellevue Apartments Reviews:
n/a
From 865 Bellevue Apartments site:
865 Bellevue Apartments in Nashville features 1-, 2-, and 3-bedroom apartments in 8 different floor plans. Located in the Bellevue area of Nashville, TN. Our community offers two newly updated resort-style pools, a high-tech 24 hour strength center, and a Dog walking trail with a new dog park. We're smoke-free and pet-friendly. We're located inside minutes from the Nashville West Shopping District and Nashville nightlife. Check out photos, videos, and floor plans online.
Post Ridge Apartments
595 Hicks Rd, Nashville, TN 37221
(615) 646-1771
www.postridgeapartments.com
Post Ridge Apartments coupons:
n/a
Price compared to Apartments Foxcroft:
n/a
From Post Ridge Apartments site:
Check out 2- and 3-bedroom townhomes and apartments at Post Ridge Apartments for rent in Nashville units feature upgraded kitchens, wood floors, and more Our Bellevue apartments place lets for a 15 minute drive from downtown Nashville, and is only one mile from the Bellevue shopping center. Our pet-friendly and smoke-free community offer a resort-style swimming pool and an on-site kids's playground. See our web site for more community details.