People also viewed:
Windlands Retirement Center
200 E Webster ST, Nashville, TN 37115
(615) 860-2189
www.windlandseast.com
Windlands Retirement Center coupons:
n/a
Price compared to Apts Graybrook:
n/a
From Windlands Retirement Center site:
You'll feel instantly at ease participating in social events from the calendar or entertaining family in the cozy game room and lounge. Neighbors will become friends while taking part in karaoke, Zumba, choir and bingo. The active community enjoys chef-prepared meals and relaxing patio seating to take in the afternoon breeze. You'll be inspired by our family-like setting and joyous community spirit. Visit us today.
Trevecca Towers Inc
60 Lester Ave, Nashville, TN 37210
(615) 244-6911
www.treveccatowers.com
Trevecca Towers Inc Reviews:
n/a
From Trevecca Towers site:
Trevecca Towers is in Tennessee and without a doubt the best Nashville retirement homes available in the state.
Nance Place Apts
8 Academy Pl, Nashville, TN 37210
(615) 780-0033
www.nanceplace.com
Nance Place Apts coupons:
n/a
From Nance Place Apts site:
Enjoy an exceptional way of living nestled in a tranquil, picturesque setting of tall trees and in close closeness to the Cumberland River. Residents of Nance Place enjoy rich community amenities as well as a business center with WiFi, courtyard, strength center, media room, and underground parking. We also accept service animals in our community. Change your life and decide the best value in apartment living. Stop in today and speak with one of our leasing professionals about making Nance Place your home.
Glengarry Heights Apts
914 Winthorne Dr, Nashville, TN 37217
(615) 361-5501
myglengarryapthome.com
Glengarry Heights Apts Reviews:
n/a
Price compared to Apts Graybrook:
n/a
From Glengarry Heights Apts site:
Having a place to live that you really love is your 1st priority.
Ahi Corporate Housing
470 Metroplex Dr, Nashville, TN 37211
(615) 333-0074
theahigroup.com
Ahi Corporate Housing coupons:
n/a
From Ahi Corporate Housing site:
The AHI Corporate Housing Division gives corporate housing, corporate apartments and furnished apartments in Birmingham, Huntsville, Mobile, Montgomery, Oklahoma City, Atlanta, Memphis, Nashville, Chattanooga, Louisville, Lexington and during the U. S. Short-term and temporary furnished housing is our expertise.
Leah Rose Residence Senior
1900 Acklen Ave, Nashville, TN 37212
(615) 298-2634
leahroseresidence.com
Leah Rose Residence Senior Reviews:
n/a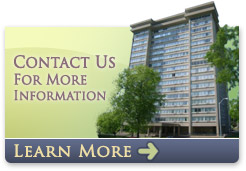 From Leah Rose Residence Senior site:
The Leah Rose Residence is between Belmont and Vanderbilt University close to theaters, restaurants, gift shops and stores. Come enjoy your independent retirement lifestyle with us and have the freedom you enjoy with all the comforts of a secure and friendly home.
J Henry Hale Apartments
1433 Jo Johnston Ave, Nashville, TN 37203
(615) 329-8230
nashville.gov
J Henry Hale Apartments coupons:
n/a
Price compared to Apts Graybrook:
n/a
From J Henry Hale Apartments site:
View results from the November 8, 2016 election. Note: Election results are unofficial till they have been certified by the Election Commission.