People also viewed:
Evergreens At Mt Moriah
5512 Sunlight Dr, Durham, NC 27707
(919) 489-8788
evergreensnc.com
Evergreens At Mt Moriah coupons:
n/a
Price compared to Square Lovett:
n/a
From Evergreens At Mt Moriah site:
Find Cash Advance, Debt Consolidation and more at Evergreensnc. Com. Get the best of Insurance or Free Credit Report, browse our part on Cell Phones or learn about Life Insurance. Evergreensnc. Com is the site for Cash Advance.
Ashford Lakes Apartment
600 S Churton St, Durham, NC 27278
(919) 732-8418
ashfordlakesapartments.com
Ashford Lakes Apartment Reviews:
n/a
From Ashford Lakes Apartment site:
Amazing amenities and breathtaking lakeside views await you at Ashford Lakes apartments in Hillsborough. Soak in the beautiful North Carolina lake views from your own private patio or balcony. Detached garages offer a convenient place to protect and store your car. Our community has 27 acres of stunning, natural, wooded beauty and features a 5 acre stocked lake with places to relax and enjoy the beautiful view.
Sagebrook of Chapel Hill
103 Melville Loop, Durham, NC 27514
(800) 639-5799
www.sagebrookchapelhill.com
Sagebrook of Chapel Hill coupons:
n/a
From Sagebrook Chapel Hill site:
Welcome to Sagebrook of Chapel Hill, a newly renovated, apartment community. We're located in the city of Chapel Hill, tucked away off of Highway 15-501, only minutes from UNC s campus and the city of Durham.
Falls Pointe Apartments
100 Cascade Falls Ln, Durham, NC 27713
(919) 806-5400
fallspointeapartments.com
Falls Pointe Apartments Reviews:
n/a
Price compared to Square Lovett:
n/a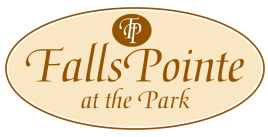 From Falls Pointe Apartments site:
No more than 2 (two) pets are allowed. Maximum weight bound is 65 pounds per pet. No violent breeds allowed. Management must support all pets previous to move in. A veterinarian declaration will be obliged previous to move in verifying the breed, weight, and vaccinations. A 150 non-refundable fee and a 150 refundable deposit are obliged, with an extra monthly pet premium of 20 per pet.
Granville Oaks Apartments
2162 Mill Stream Cir, Durham, NC 27522
(919) 528-2800
granvilleoaksnc.com
Granville Oaks Apartments coupons:
n/a
From Granville Oaks Apartments site:
Check for available units at Granville Oaks Apt Homes in Creedmoor, NC. View floor plans, photos, and community amenities. Make Granville Oaks Apt Homes your new home.
Crest At Westend
200 Nc 54, Durham, NC 27510
(919) 967-3125
www.thecrest-apartments.com
Crest At Westend Reviews:
n/a
From Crest At Westend site:
The Crest Apartments invites you to visit our beautiful apartment community in Carrboro, North Carolina, where you'll find modern and cheap apartments in a convenient Carrboro/Chapel Hill place. We're right off of Highway 54 and only minutes from I-40 and Highway 15-501. We're located on the Chapel Hill busline and less than 2 miles from UNC hospital and schools.
Morreene West Apartments
700 Morreene Rd Apt C15, Durham, NC 27705
(919) 383-4298
durhamoffcampus.com
Morreene West Apartments coupons:
n/a
Price compared to Square Lovett:
n/a
From Morreene West Apartments site:
© UNHhousing. Com All Rights Reserved Equal Housing Opportunity.