People also viewed:
CWA Plaza Apartments
500 Shelby Ave, Nashville, TN 37206
(615) 254-5576
www.cwaapts.com
CWA Plaza Apartments coupons:
n/a
Price compared to Annex McMurray:
n/a
From CWA Plaza Apartments site:
CWA is an established community that has two big floor plans to fit your needs in your new home. Our two or three bedroom floor plans are sure to meet Your Home prerequisites. This distinctive community offers some of the most spacious sought after floor plans available today. All units are townhomes. (upstairs/downstairs).
Hillhurst Apts
1100 Sunset Cir, Nashville, TN 37207
(615) 226-2391
freemanwebb.com
Hillhurst Apts Reviews:
n/a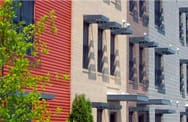 From Hillhurst Apts site:
Freeman Webb is the biggest, most experienced owner and/or manager of apartments in Nashville, TN. Offering professional, personalized Property Management services during Tennessee, Missouri, and Mississippi with residential apartments in Nashville, Murfreesboro, Chattanooga, Knoxville, Clarksville, Columbia, Franklin, Hendersonville, Hermitage, Hixson, Jackson, Madison, Memphis, Mt. Juliet, also as apartments in St. Louis, MO and Ridgeland, MS.
Preserve At Brentwood
370 Oakley Dr, Nashville, TN 37211
(615) 837-1911
preservebrentwood.com
Preserve At Brentwood coupons:
n/a
From Preserve At Brentwood site:
Enclosed by charming country hillsides and nestled on more than 40 rolling acres, the Preserve at Brentwood apartments are your private escape from the fast rate of downtown Nashville. Located between I-24 and I-65 in the coveted Brentwood area, our community is less than 10 miles from Nashville International Airport, and offers an ideal place for commuting to area work centers and entertainment venues. Twice voted one of the top three apartment communities in Nashville, the Preserve is prepared to get you the lifestyle you have been looking for, with 9 ft. Ceilings with crown molding, a private patio, and a pantry. Step outside and enjoy our swimming pool and the outdoor kitchen. Come see these Brentwood TN apartments for yourself by scheduling an appointment today.
Stahlman Bldg Apts
211 Union St, Nashville, TN 37201
(615) 242-3777
stahlman.com
Stahlman Bldg Apts Reviews:
n/a
Price compared to Annex McMurray:
n/a
From Stahlman Bldg Apts site:
"41daaad2cf56a42e8bd6ef8c5a18dc29bd83eab8734494cc6ac1931bf7c63f84fbeffb25259eeee6d08f3c6a8d3ac536a05f410afb9d5d8dc7e96c06bb594b1d","ccf0428116f14aa17df57e6f8f604ae518f8ec064c45e7b7e4132d1d53eea652ca563e8dd9e00fe44d43cdafd2a3a80a4e65d86bdf4095119f9c37e888d3a652","3718d1615aa88d8e2ac73007866912f05e0596856fdf8c8a1a286a670f0d4863b6c4433cc279a3c428584e3f940daec2237f2ba08bfc91f258ad3c9df251729d","a6c57b52a108a2ee84b155a0001547ede1a301d64a5b4159bff30353f60fdd88689d03dbea5f339f69c55ec24ea9fcdf97ca7e60d4d02c9776667ba46ec05067","47ee10bd1d5b61cecc239fa584eb511dead5a1cb8c35aa354c3bcb6c80294cd8c18d703a8516b9ea161b9b5db92822eb583e8398f7733d4426aef9937daefc09","b62e9e9ffd30b944c88b1f6964883f0c498eb1e4d4675edd45fd8cd795ab6a60d31e575c37f0275b861c1f8a3cf4ad33d1398bd74560f46ea8d38c1a84533371","47ee10bd1d5b61cecc239fa584eb511dead5a1cb8c35aa354c3bcb6c80294cd8c18d703a8516b9ea161b9b5db92822eb583e8398f7733d4426aef9937daefc09","52fc255a4d2208a86bde3cd9f5928dda6725a4795888320eed5b63b308f6b930d18ccc9bbd3ecbb2961ab95fbedfa8fd0cdb8f0e092421b905182849dba3f45d","9b5af101e4c0f303bf327eb6b3b088be1c508f5a60b7250aa4ca15c5f5f3df30324efd83f20e9b68b894d57425c82d547939c87d17151b819d4805ddad15caf2".
Barbizon Apartments
2006 Broadway, Nashville, TN 37203
(615) 327-0377
vandyapartments.com
Barbizon Apartments coupons:
n/a
From Barbizon Apartments site:
Vanderbilt Properties is the ideal mix of luxury and convenience. Located off 21st Avenue, the final Hillsboro Village living experience puts you inside walking distance of great restaurants, art galleries, boutique shopping, interesting shops, and progressive music venues all inside reach in the Vanderbilt, Hillsboro Village and West End regions. All amenities and attractions of downtown are at your fingertips! The four communities that make up Vanderbilt Properties, Barbizon, Edgehill, Wesley Place, and Village at Vanderbilt became premier residences in Hillsboro Village and Midtown.
Windlands South
3800 Sam Boney Dr, Nashville, TN 37211
(800) 346-8087
holidaytouch.com
Windlands South Reviews:
n/a
From Windlands South site:
From personable managers and nice housekeepers, to attentive servers at mealtime, and useful maintenance technicians who are there when you need them, this community is the new expansion of your family. We are here to make your life easier we can.
Nance Place Apts
8 Academy Pl, Nashville, TN 37210
(615) 780-0033
www.nanceplace.com
Nance Place Apts coupons:
n/a
Price compared to Annex McMurray:
n/a
From Nance Place Apts site:
Enjoy an exceptional way of living nestled in a tranquil, picturesque setting of tall trees and in close closeness to the Cumberland River. Residents of Nance Place enjoy rich community amenities as well as a business center with WiFi, courtyard, strength center, media room, and underground parking. We also accept service animals in our community. Change your life and decide the best value in apartment living. Stop in today and speak with one of our leasing professionals about making Nance Place your home.